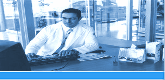 Professional WebSite Design and Development Company Website Optimization - SEO "SiteMaven-Design.com"
We use Google Sitemaps to inform Google's crawler about all your pages and to help people discover more of your web pages.

Website Design & Development Company
A Full Service Web Site Design Company. Providing all the services to get your business on the web, including website optimization, search engine submissions and promotion.
Our business is making your business a "Success!"
Our motto is "If you can dream it - we can build it". SiteMaven provides web design that is as individual as your business as well as templates and web re-design services.
SiteMaven can provide you with an experienced staff of web page designers, flash designers, and database programmers to meet your every need.
Our Services include:
| | |
| --- | --- |
| Hosting | Database Programming |
| Flash Design | E-Commerce Solutions |
| Graphics Design | Logo Designs |
| Copywriting | Free Consultations |
| Marketing | Web Maintenance |
| Web Optimization | Search Engine Submissions |
Whether your firm is looking for expanding your business, a web re-design, adding flash animation to an existing site or adding a data base to increase functionality or interactivity with your visitors we can help! Simply give us a call at (620) 653-4377 or complete our on-line request for more information or a free consultation.
Read more about Web Optimization (SEO) - Click Here


Articles:
How to Choose A Website Design Company
Optimization - Fact Vs Fiction
Important Links:
Free Consultation - Click Here
Our clients have different sized businesses and a variety of needs. Some are brand new companies while others well established. Some have large budgets, while others have very limited financing. SiteMaven understands these varying needs and requirements and will assist you in any way possible to grow your business on the web.
---

Featured Services
Web Site Design and Development
Web Site Development, ECommerce solutions, maintenance ... more
Website Optimization
Search Engine Optimization, business development ... more