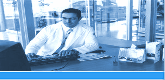 Website Design and Website Optimization -
Web Services by
"SiteMaven Design"

Website Hosting
SiteMaven Website Design is not accepting any new hosting contracts at this time. What we have done is to research the various hosting companies and based on all criteria have selected our top choice for your hosting needs. Please visit Lunar Pages, which is among the highest rated hosting services in the industry.
They offer the following at only $7.95 per Month:
Setup Fee FREE! *
Cost per month $7.95
Toll-Free Telephone Support
30-Day Money Back Guarantee
Online Control Panel
PHP, PYTHON & PERL
500 MB Storage
20GB/Month Bandwidth
ASP, JSP & Servlets available
MySQL Database
99.9% Uptime
FrontPage Extensions
Dreamweaver Compatible
FTP Account
POP3, SMTP & IMAP
SSI - Server Side Includes
Unlimited E-mail Accounts
Unlimited E-mail Forwarding
Unlimited E-mail Auto Responders
Web Mail
CGI-BIN
Add-On Domain available
3 Parked Domains
15 Sub Domains
Click Here to order hosting for your website.
---

Featured Services
Website Design
Professional website design, graphic design, flash ... more
Website Development
Website Development, ECommerce solutions, maintenance ... more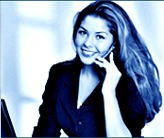 Financing now available... Click Here for more information