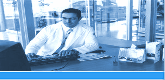 Website Design and Website Optimization -
Web Services by
"SiteMaven Design"

Award Program - Apply for Awards
No applications for awards are being accepted at this time.

The SiteMaven Award program is designed not only to honor those who go the extra mile in creating their space on the web but also to help webmasters recognize ways to consistently improve their site. Since 1995 this site has undergone a number of changes. The most profound were due to constructive criticism offered by those who were more knowledgeable that myself and/or from those who pointed out something that I just missed when putting my site together. We often develop tunnel vision and it is sometimes difficult to accept criticism but recognize that the internet is an ever changing world and advances rapidly. There are however some things that shall remain constant. Please read on.
The Judges:
Patricia Dollar - Owner/Designer SiteMaven Design - In the business of web design since 1995. Prior to this endeavor was involved in advertising layout for a firm in California for 2 years
Marty Moran - Graphics Designer for SiteMaven Design - With this firm for 3 1/2 years and previous experience with web design and graphics programs for 2 other companies.
The Awards: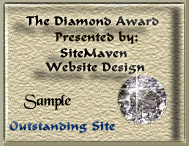 Diamond - Score 94 points or above

Gold - Score 86 points or above

Silver - Score 78 points or above

Bronze - Score 68 points or above
---

Featured Services
Website Design
Professional website design, graphic design, flash ... more
Website Development
Website Development, ECommerce solutions, maintenance ... more