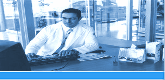 Website Design and Website Optimization -
Web Services by
"SiteMaven Design"

Award Program - Criteria
Award Program is temporarily suspended
First of all, please be aware that only a small percentage of submitted sites will receive an award from here or any other credible award giver. The purpose of an award program is to reward those sites that go above the essentials in creating their pages. It is not meant to be a means of obtaining links from your awards to my site.
You must be at least 18 years of age
Even if you don't get an award, your enthusiasm for creating a better website will be inspired.
The following types of sites are not allowed to participate in this award program:
Adult Only sites
Sites that display adult only banners
Sites that promote violence, bigotry, or hatred
Sites that promote illegal activity, including but not limited to cracking and hacking sites.
Some of the more common reasons a website won't get an award:
Not reading and understanding the criteria - I will know.
Poor navigation - I get lost and have to use the back button on my browser.
Your Site is just a lot of links with no real theme or purpose or the purpose is not clear.
You might have some great articles or tips on your subject, but the links don't work or the links aren't even there.
Browser lockups. If your site crashes my computer, the tour is over!
Music, JavaScripts (Especially those that cannot be easily turned off).
Tacky special effects including objects that follow my cursor.
Text that I cannot read because it blends into the background.
How to increase your chances for an award:
Show me:
Clean navigation.
Good color coordination
Good layout
Fast loading pages. If I have to wait too long, I will pass.
Organized and easy to use information and clean design.
It's the total package that stands the best chance at winning.
Visit Some Past Winners of this Award Program
Point System - Your site will be evaluated according to the following point system:
The site should be visually pleasing. We will make every attempt here to keep personal taste in color choices out of our decision making. But color will be a factor when there are obvious clashes.
Graphics should be consistent with the theme of your site and have a purpose.
Sites that have all centered text will score low in this section.
Text should be easy to read with fonts that are consistent throughout.
Busy backgrounds that interfere with the readability of your text will also score low.
In this section, we will also be looking for consistency throughout your site.
SiteMaven Design weighs content more heavily than graphic design. It is not necessary to have a lot of pizzazz to win one of our awards.
Good use of white space will also be a factor. Long paragraphs are more difficult to read than shorter paragraphs separated by white space.
We give a lot of consideration to the load time of your pages. Realizing that it is necessary in some cases (ie: art related sites) to be graphic intense we will take into consideration the theme of your site.
All sites are initially viewed with a cable connection, so load time is in just a few seconds. We will however run a test on your site thru Website Garage to see how fast it will load with slower connections providing your site fits our basic criteria.
The most critical page that is judged in this category will be your home page.
In this section we will take into consideration the presentation of your message,
Your organization of ideas,
The placement and use of pertinent graphics,
Whether or not you give credit where credit is due.
You don't have to be a great graphics designer to score high in this section. But your site should display a good sense of balance in it's design.
At a bare minimum every page should link back to your home page or to a table of contents page so that your visitors do not get lost within your site.
Sites will score higher in this category when all pages have a complete navigation system that allows visitors to return to any page within the site.
If you use a site map, a higher score will be achieved if you also provide text links.
Pages that seem to scroll on forever should have links that will bring your visitor back to the top of the page where they can navigate throughout your site easier.
We will check your source code and check it with Website Garage and/or Site Mechanic for errors.
We are not looking for 100% perfection in this area, but not a lot of gross mistakes that will cause your visitors grief. It would be a good idea for you to check your site with one of these evaluation programs prior to submitting it for awards to this or any other award program.
Meta tags should be in place.
All pages must have a Title tag
Your site should be presented without broken links or missing graphics.
In this section we will also be considering spelling errors.
What your site offers your viewers
This is your chance to make up points where you might have fallen short in other areas.
In this section we will be looking for valuable content. Something other than just to sell a product or service.
A final note: I will review your site within the next 2 or 3 weeks. If you have not heard from me within 4 weeks, your site is not being considered for an award. The secret password is: Firefly. This assures that you have read the criteria carefully.
---

Featured Services
Website Design
Professional website design, graphic design, flash ... more
Website Development
Website Development, ECommerce solutions, maintenance ... more