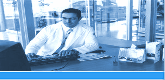 Website Design and Website Optimization -
Web Services by
"SiteMaven Design"

SEO - Search Engine Optimization - Website Optimization
What is Search Engine Optimization?
Visit Google to Understand the Term: "SEO"
Read our SEO report - Fact Vs Fiction
Read our SEO report - SEO Spam Tactics - What not to do
Read our SEO report - Things to do for high ranking
Search engine optimization and website optimization is much more than throwing up a list of keywords in your meta tags or bulk submissions to search engines.
It involves researching your industry and locating the current top ten competing sites. Then analyzing those sites for a number of items:
Keyword density in the title of their page(s).
Keyword placement (order) in their meta tags.
The frequency of searches done on major search engines daily for the major terms used in your industry.
Keyword density on the face of their document compared to the keywords in their meta tags.
It further involves:
Creating your meta tags, text and text location on your pages for top placement - getting you ahead of the competition.
Hand submit your site to search engines.
A few examples of sites we have optimized:
You are invited to do a Google or Yahoo search for any of the search terms listed: (Similar results in Lycos, AOL, MSN)
Chile Vacation Guide
tour Puerto Montt
tours in Puerto Montt
Vacation Duck Key
Duck Key Vacation
Duck Key Rentals
Duck Key Listings
Duck Key Property
Duck Key
Process server Chicago
Process server Illinois
Process server National
Novelty Phones
Disney Phones
Cartoon Phones
Antique Replica Phones
Phones
vacation properties for rent in Key West
Key West, Florida property rentals
Florida property rentals
professional mascot
mascot design
mascot entertainment
mascot fabrication
There are so many things that contribute to a successful web site, especially if the site provides products and/or services on the web. A well designed, easy to navigate website is very important; but if the site is not recognized and ranked high by the search engines, all of the work has been in vain. Over 80% of visitors are utilizing the major search engines and directories to find sites on the Internet.
With such an overwhelming number of people using the search engines as tools, it is essential for your business that all potential customers can find your web site.
---

Featured Services
Website Design
Professional website design, graphic design, flash ... more
Website Development
Website Development, ECommerce solutions, maintenance ... more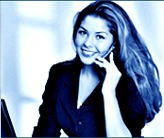 Financing now available... Click Here for more information